Most admired for talent
March 12, 2011 by: Khan
These top companies are the 10 most admired for their ability to attract and keep talented people.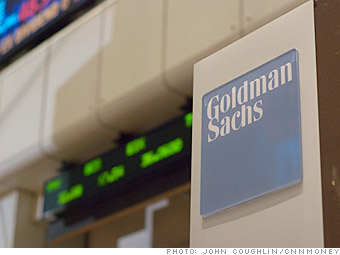 Goldman's reputation may have lost some luster following the financial crisis, but it still sets an exceptional example for finding and developing talented leaders. It all starts with an unusually thorough hiring process — candidates may face 10 interviews before winning an offer.
Once on the job, they can attend Goldman Sachs University, which offers training and development opportunities for employees at all stages of their careers.
Goldman also is aggressive about diversifying its leadership. One initiative: A coaching program called EMpower that teams diverse vice presidents with their managing directors for roughly three months. The idea is to give the VPs an opportunity to express their career goals and current path, and create a plan to help them reach the Managing Director level.
Another program targets women business leaders at the firm, and regularly evaluates the company's successes or failures in supporting women's growth. From 2001 to 2009, the company has seen the percent of women in the Partner Managing Director role in the U.S. rise by 12%. Women Managing Directors and Vice Presidents are up 3%.
2. Apple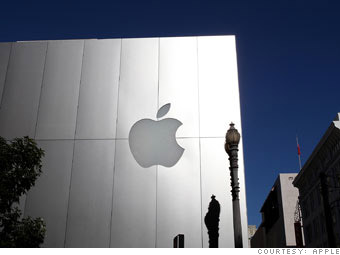 Even beyond visionary leader Steve Jobs, Apple is brimming with talent. One reassuring star: Tim Cook, the chief operating officer who has been able to step in as no. 1 during Jobs' health battles. Cook sits on the board of Nike, where his expertise in global sales and operations is valued. A graduate of Duke University, he's held leadership jobs at companies including Compaq and IBM.
Then there's Jonathan Ive, senior VP of industrial design. Ive was named Designer of the Year by the Design Museum London in 2003 and is regarded as leader of one of the world's best design teams.
3. Walt Disney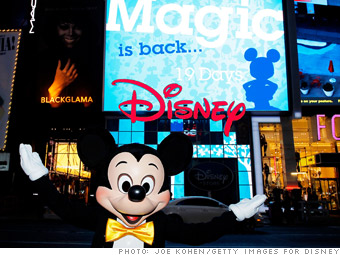 Disney is famed for its animated talent — from Mickey Mouse to Prince of Persia. But the entertainment giant also is renowned for its corporate talent. "We have a deep bench," CEO Robert Iger wrote in the company's 2010 annual report, "but we also look to the outside to make sure we have new perspectives and the right expertise in a media environment where conditions are changing constantly."
The company's acquisitions, which include Pixar and Marvel, "add to our ranks of talented artists, engineers, and business innovators," Iger said.
4. Google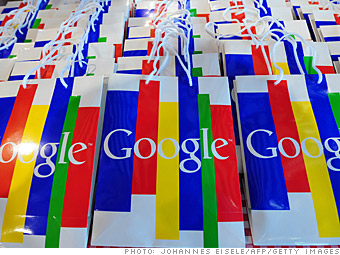 Google, long a magnet for tech whizzes, has been losing valued employees lately to rivals like Facebook. As part of its renewed quest to attract and retain the best talent, the company says this will be one of its biggest hiring years ever.Of course, Google already is renowned for showering employees with perks like free laundry and free food at its Mountain View, Calif., headquarters. And it caters to many disciplines. As Senior VP of Engineering and Research Alan Eustace puts it, "there's something at Google for everyone — from geo, to enterprise, to video."
5. Nike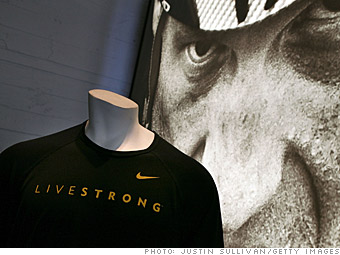 Nike has two development programs for managerial candidates and recent college graduates.In Europe, Nike's Management Development Program offers management experts in sports or consumer goods three rotations over a 15-month period in The Netherlands.
At its headquarters in Oregon, Nike also has a Marketing Development Program at its headquarters in Oregon. The program provides recent college graduates and MBA students with 2-year rotations in areas including advertising, digital, PR and retail marketing.
6. Royal Dutch Shell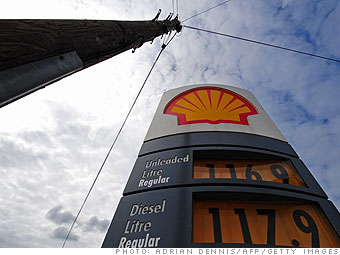 Industry rank:
2
in Petroleum refining
Shell USA's workforce is in the midst of a culture shift. As many baby boomers approach retirement age, the global oil company has launched several programs to attract new talent to the energy industry.For example, Shell runs a one-week residential engineering camp to train top engineering students in the U.S. The company also offers technology internships for local community college and technical school students.
7. Nestlé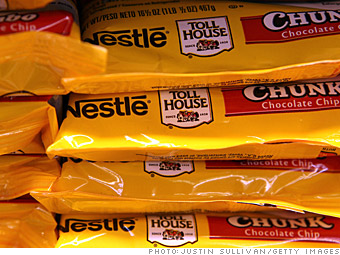 The great minds behind Kit Kat bars aren't just focused on chocolate lovers. Nestlé employs more than 5,000 people at 29 research, development and technology facilities worldwide to help make the company's products nutritious
and
enjoyable all in the same bite. Its Dreyer's Slow Churned flavors, for example, are half the fat of regular ice cream. After acquiring Jenny Craig in 2006, it launched "Jenny's Cuisines" for weight management.
Company scientists and nutritionists work hand in hand to churn out items that are healthy, nutritional and innovative (peelable ice cream, anyone?) as part of its "Good Food, Good Life" mission.
Nestlé also operates research centers around the world that may bring in expertise from business partners, universities, and independent institutes. Its new innovation center in Switzerland, for example, focuses on cereal, and runs as part of a joint venture with General Mills.
Simply put, Nestlé looks far and wide for genius — in science and in food.
8. Amazon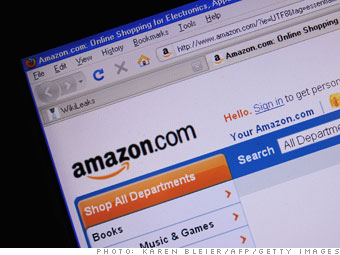 The Internet's largest retailer runs several recruitment programs. One called Pathways targets MBA candidates interested in operations leadership — hires do a 36-month rotation that includes working at one of the company's fulfillment or customer service centers. There's also a network targeting exceptional women in technology.
9. Accenture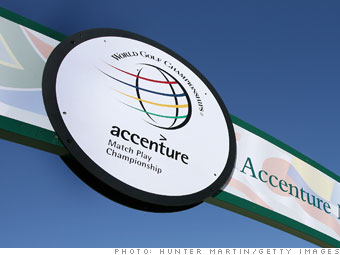 This global consulting firm molds talent with leadership development and global mobility programs. The offerings include succession planning, mentoring, and leadership training courses held at facilities like the company's Q Center in Chicago. Accenture also has education centers near London and in Kuala Lumpur, Malaysia, to allow for a single global network of professionals who can keep learning from each other.
Employees even have the option to schedule time off to pursue personal interests for up to three months. Staffers "feel they are constantly learning, developing and growing," says Chief Leadership Officer Adrian Lajtha.
10. Procter & Gamble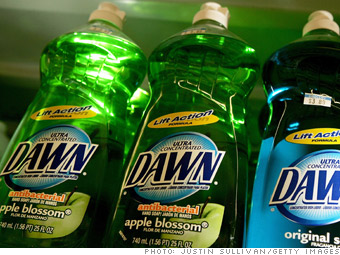 P&G is a strong believer in building from within, and the proof is at the top. Five members of the executive team — including CEO Bob McDonald and several vice chairmans — joined the company as entry-level employees in the '70s . Big talent rarely leaves to seek green pastures, but the people who do tend to leave for high profile jobs. Among them are Meg Whitman, former CEO of eBay; Jim McNerney, President and CEO of Boeing, and Jeffrey Immelt, Chairman and CEO of GE.