Companies hiring this month
September 4, 2011 by: Khan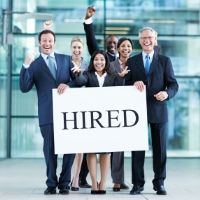 15 companies hiring in September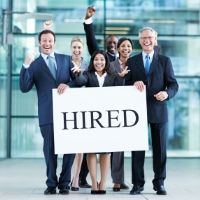 When September arrives, a few things happen. Students return to the classroom (if they haven't been there for a few weeks already), people lament the passing of summer, and the leisurely pace of the last few months gives way to a more frantic lifestyle. Suddenly you have a lot more to do, or at least it feels like you do. Take the children to school, go to soccer practice, start planning ahead for the holidays, put away summer clothes and get out the fall wardrobe. It's sort of the opposite of that liberating feeling that spring cleaning gives you.
One upside to the arrival of September and (unofficially) fall is that many companies get back into their hard-working routine. Summer Fridays are over and people are done taking their long vacations, plus budgets are being drawn up for next year. It's back to work. For you, the job seeker, this means employers might be more aggressive about hiring now that everyone's back in the office and they have the time to review résumés and set up interviews.
To jumpstart your search and help you get back in the swing of things, here are 15 companies who are hiring in September. And they want you, so read, click and apply:
Access Insurance
Industry: IT
Sample job titles: IT, bilingual service representatives, adjusters
Location: Atlanta
BrightStar Care
Industry: Health care
Sample job titles: Certified nursing assistant, caregiver, registered nurse, licensed practical nurse, licensed vocational nurse, director of nursing, sales, branch manager, staffing coordinator
Location: Nationwide
Communicare Health Services
Industry: Health care
Sample job titles: RN, LPN, clinical liaison, MDS nurse, respiratory therapist, cook
Location: Ohio, Md., Penn., and Mo.
Fisher Investments
Industry: Finance
Sample job titles: Relationship manager (investment counselor), account executive, consultant relations — institutional, business development specialist, facilities site manager, senior financial analyst
Location: Portland, San Mateo, Calif.
Gentiva
Industry: Home health care
Sample job titles: Physical therapist, occupational therapist, nursing managers, hospice and home care RNs
Location: Nationwide
LHC Group
Industry: Health care
Sample job titles: Director of nursing, branch manager, RN team leader, RN, LPN, home health and hospice sales representative
Location: Ala., Ark., Fla., Ga., Idaho, Ky., Md., Mo., Miss., Ohio, Ok., Ore., Tenn., Texas, Va., Wash., W.V.
MedAssets
Industry: Software, health care
Sample job titles: Data analyst, software engineer, nurse consultant, health care software implementation consultant, project manager
Location: Dallas, Plano, Texas; Oceanport, N.J., Alpharetta, Ga., Chicago, Denver, Cincinnati, Boston, San Francisco
Puritan Financial Company
Industry: Insurance
Sample job titles: Insurance agent- outside sales, entry-level insurance agent
Location: Nationwide
Senior Helpers
Industry: Home health care
Sample job titles: Caregiver / companion, CNA, scheduler, RN, personal caregiver
Location: Nationwide
SolarCity
Industry: Energy
Sample job titles: Inside sales, outside sales — residential, outside sales — commercial, project manager – residential PV installers, energy efficiency analyst
Location: Calif., Hawaii, Penn., N.J., Ariz., Mass.
Summit Health
Industry: Health care
Sample job titles: Flu shot nurses, wellness instructors, medical directors
Location: Nationwide
Verint Systems
Industry: Customer relationship management, marketing and sales software
Sample job titles: Account executive director, business development, HR operations and HRIS corporate development, M&A specialist
Location: Roswell, Ga., Melville, N.Y.
Visiting Angels
Industry: Home health care
Sample job titles: Caregiver / companion, certified nursing assistant, home health aide, HHA, scheduler, RN, Registered Nurse
Location: Nationwide
Volunteers of America
Industry: Non-profit/Social Services
Sample job titles: Social worker, case manager, director of programs operations, registered nurse
Location: Nationwide
Yodle
Industry: Online marketing and advertising
Sample job titles: Sales representative, sales development representative, software developer, senior product manager, quantitative software developer, senior interaction designer
Location: New York, Boston, Scottsdale, Austin, Charlotte, Philadelphia
——————————-
Anthony Balderrama,